Android
From VoiceMailTel Wiki
Setup
Log in to your VoiceMailTel Account and click on the Terminals link (located on the left menu, below your extensions). Select the Edit option on the terminal you wish to set up on your Android mobile device and enter your e-mail address:

Download VoiceMailTel SIP Android Softphone directly from Google Play and install it on your Android device.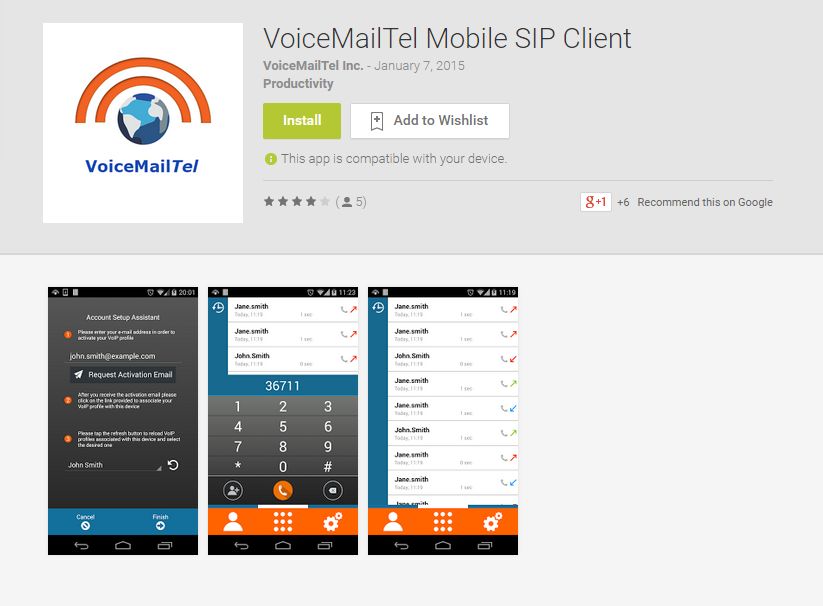 After the application is installed, open it, go to your Account setup assistant, and enter the email address associated with the VoIP account you want to use.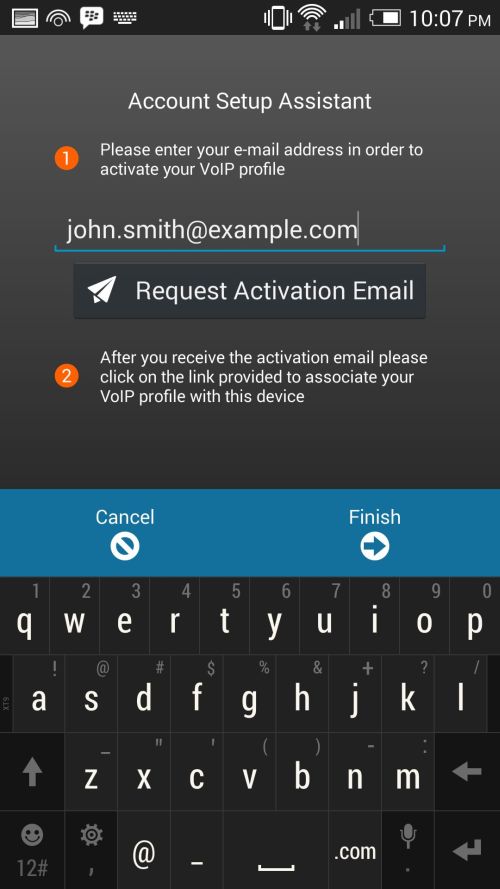 After you entered your email address you will receive a confirmation e-mail message with a validation link.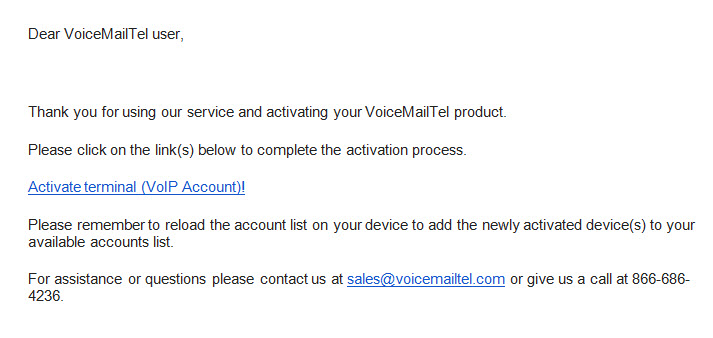 Once you have clicked on the activation link press the Reload button on your VoiceMailTel SIP application and your account will be displayed.

Click on the Let`s go button on the bottom right side of your VoiceMailTel SIP application to complete the setup process.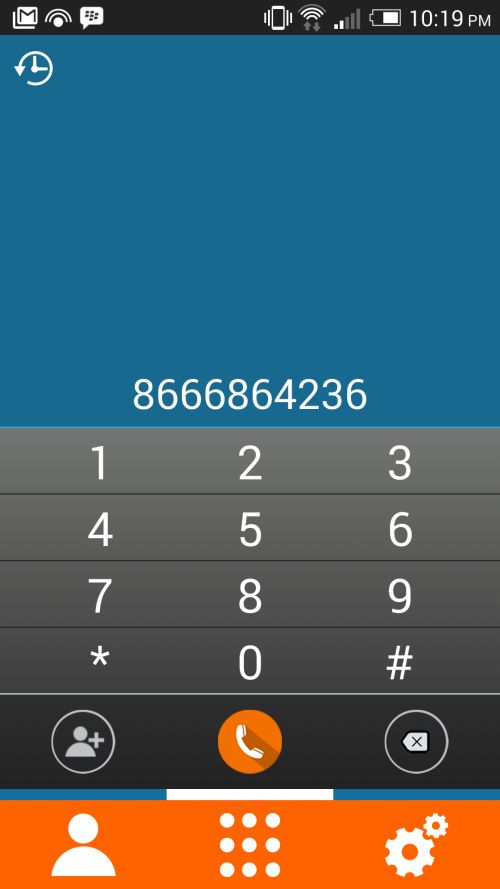 Make calls!
The current version of the application was tested and works perfectly on Android minimum 2.2 version.
Requirements
- for WiFi connectivity - you must have good signal strength
- for 3G - at least 80 Kb connection speed (for both upload and download)
For any questions regarding our Softphone for Android please call us at 866-686-4236 or send us an e-mail to VoiceMailTel Support