Aastra 6730i
From VoiceMailTel Wiki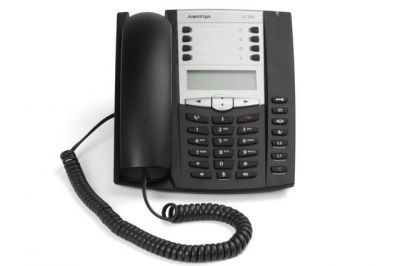 How to configure your phone
1. Find your phone's IP address
1.1 Press ^ (Up arrow) key to enter the Options List.

1.2 Use V (Down arrow) key to scroll down the list of options to Phone Status and press the Show softkey.



1.3 Use V (Down arrow) key to scroll to Network Status and press the Show softkey.



1.4 Press the IP Addr softkey.



1.5 You will now see your phone's IP Address




2. Access phone's Web User Interface
Open your favorite web browser and enter the phone's IP address into the address field. At the prompt, enter your username (by default is "Admin") and password (by default is 22222) and click "OK"



3. Configure phone
Press the Advanced Settings on the left menu and then select Configuration Settings and setup as follows:

Download Protocol: HTTP

HTTP Server: provision.voicemailtel.net

Mode: Configuration Files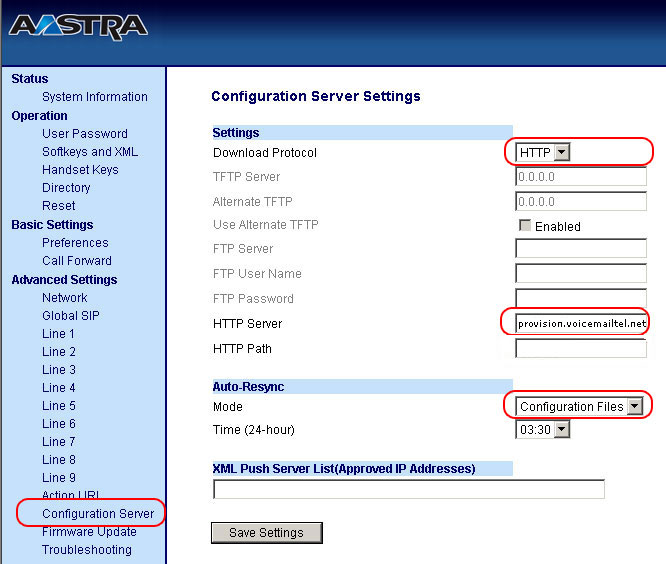 4. Save settings and restart
Click "Save settings" and restart the phone.